Recently purchased a Sony Vaio notebook and I was a several minutes trying to figure out which key to enter SETUP /BIOS this new notebook Sony Vaio.
If you do some Googling will find many sites telling you to press the keys "F1", "F2", "F3", "F11", "F12", "THE" or "ESC" during the boot process, but you try all these combinations and no works.
If this is happening to you, do not be upset. Your computer / notebook is not broken.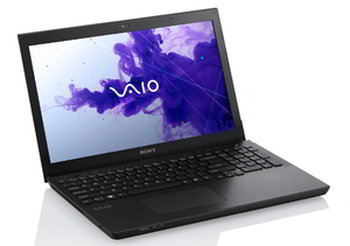 The system BIOS boot, invented by IBM around 1976, It is being replaced gradually by a new technology called Unified Extensible Firmware Interface. Summarizing, the new UEFI specification came to solve some shortcomings of the BIOS specification. Further details on wikipedia about UEFI.
With this new specification, mode of access to the area boot configuration changes slightly. Well Sony Vaio notebook, simply press the button "ASSIST" when the notebook is off. That Assist button is usually located above the keyboard.
Simple as that!
Done that, Your notebook will turn and fall on a screen with the option to enter the Setup boot. From this point on is already with you.
Very careful this time, as a wrong configuration can stop you start your computer, but nothing that can not be resolved by returning to the previous setting.
I hope this tip has helped you.