If you use Google Chrome and see many videos on the Internet, 've certainly noticed that the problem occurs waging YouTube from time to time. You know it's not your connection problem, He sees that the bar preload the video is well forward of the bar play. This is caused by a conflict of versions of Flash installed in your machine.
Google Chrome has a built-in Flash Player but, as most users have also installed a standalone version, used by Internet Explorer or Mozilla Firefox, Chrome also uses this reference standalone. The locking, you lag, occurs because these versions start working "together" and end up in conflict with each other.
YouTube travando: How to Fix:
The solution for the case of YouTube crashing in Google Chrome is to disable the various versions of the Flash Player in Chrome, leaving only a function to perform. For this, Follow the instructions below:
1- In the address bar of Google Chrome, type: chrome://plugins/

2- Look for the Flash plug-in and see how many files are in the reference. See the picture below that on my machine there 3 files, in other words, 3 Versions of Flash Player.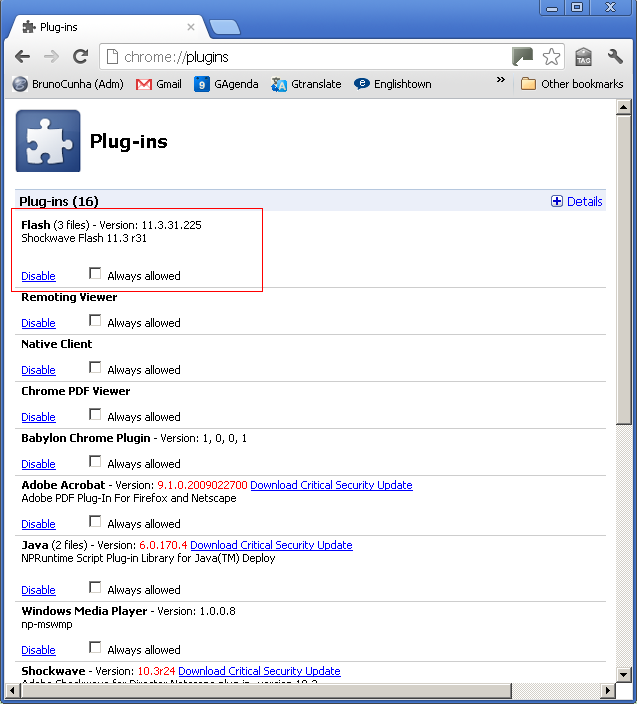 3- In the right corner, upstairs of the page, there is a button "+ Details" or "+ Details" in the English version. Click this button. Below is the image after this step: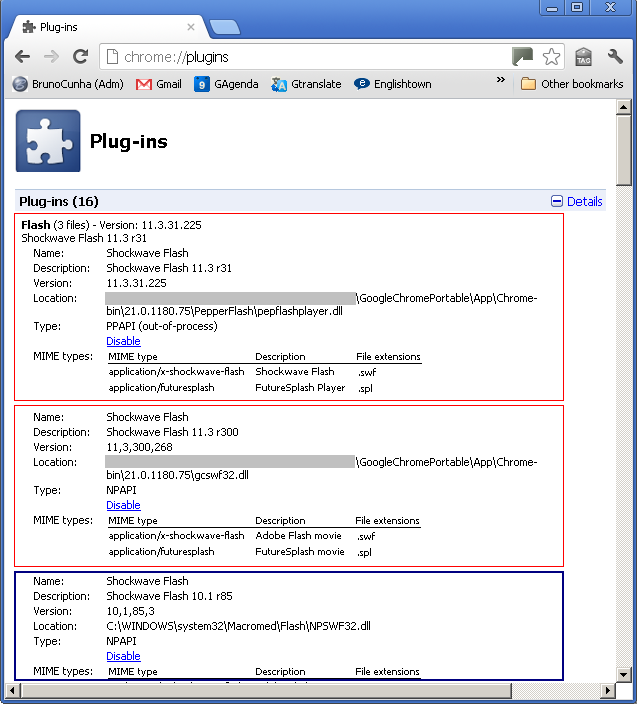 4- Now I suggest you disable the localized versions in the folder of Google Chrome, in my case, the first two versions. Thus, will disable the internal version of Chrome and will take only version Standalone Flash Player is already installed on the machine. Below is the image with the end result.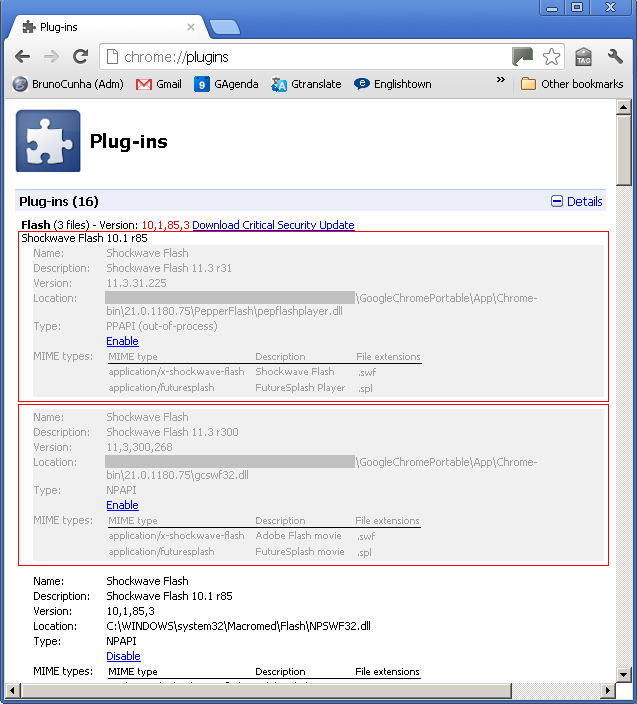 OBS: On my machine, as the Flash version was outdated, appears at the top there an option for me to download the update. If it appears to you that same message, click the link and update your Flash player.
This tip is to make Google Chrome adopt as the standard version of the Standalone Flash Player. I did so and it worked. If you want to test the opposite, Disabling external version, leaving only the internal version of Flash, test it and leave a comment with the experience. After I performed this procedure, the problem of locking in Chrome YouTube never occurred.
I hope you enjoyed the tip.